Stoney LaRue & Mike Ryan Concert FAQ
Mike Ryan & Stoney LaRue perform in Marble Falls on September 11th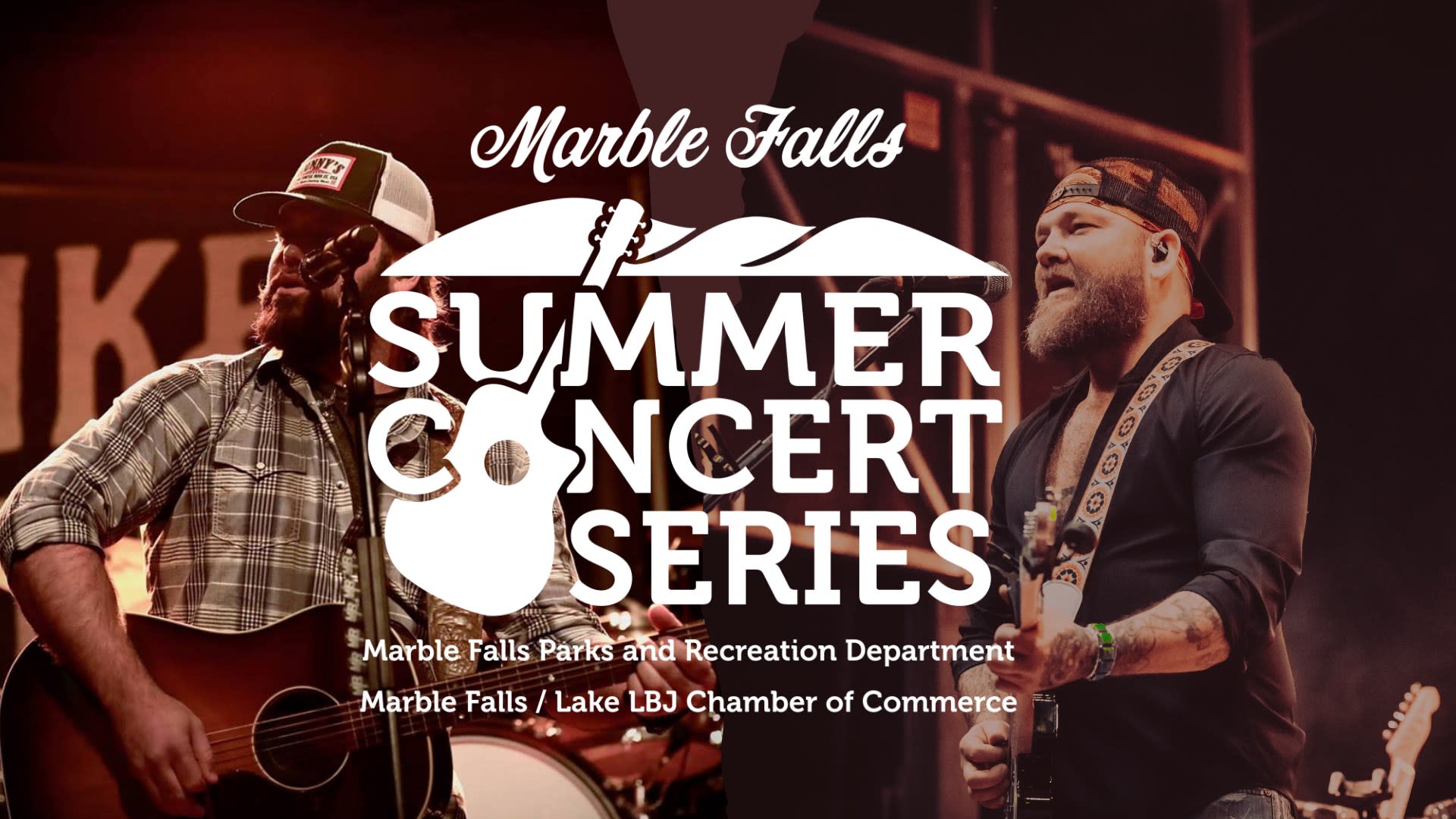 The Marble Falls Summer Concert Series ends on a high note with Stoney LaRue and Mike Ryan performing on September 11th, 2021. Performances also include Ben Watson & Steve Raby, First Cav Rock Band, and the Sam Williams Band.
Q: Where can I purchase tickets?
A: You can Purchase Tickets online here for $25, or you can purchase them at the gate for $30.
Q: What roads will be closed for this concert and when?
A: Ave J through Johnson Park will close early Friday Morning and will reopen at 12PM on Sunday.
Q: I saw that First Responders get in free, what is considered a First Responder?
A: First Responders include Peace Officers, Paramedics, Firefighters, Detention Officers, County Jailers, Active Military, Dispatchers. You must present your ID or Badge at the gate.
Q: What is the schedule of performances?
A: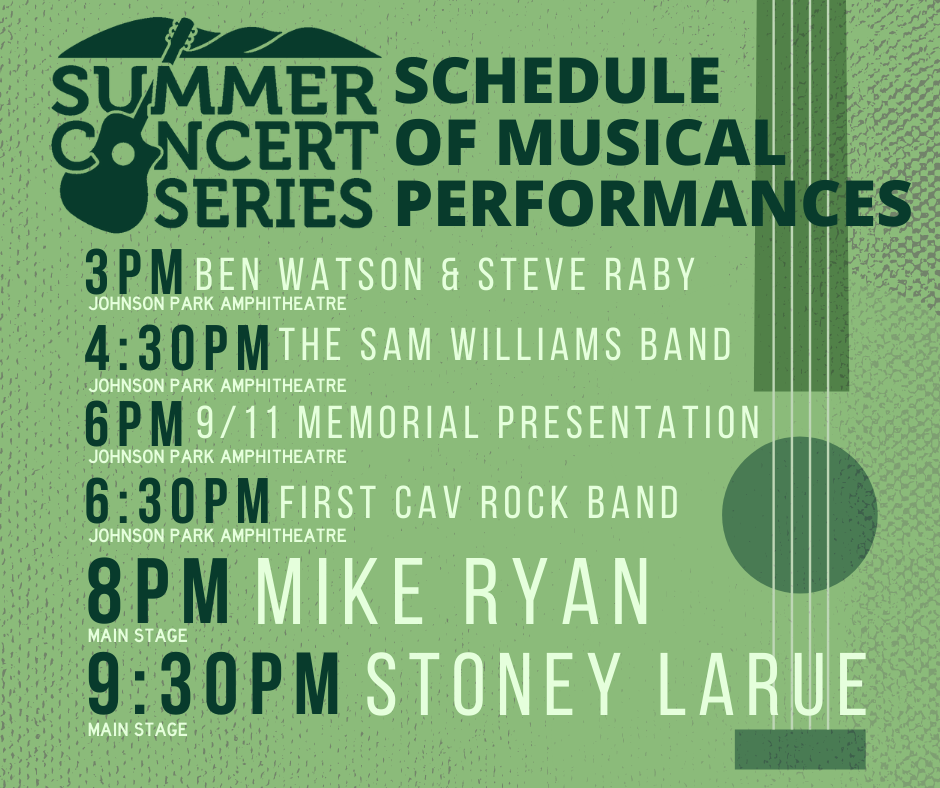 Q: Can I bring chairs and an umbrella?
A: You are welcome to bring chairs and blankets, but to ensure everyone has a view of the stages, we ask that you do not bring any umbrellas or canopies. There will be plenty of shade under the Pecan trees.
Q: Will Backbone Creek be open for me to bring my boat?
A: Backbone Creek will be closed to motor traffic.
Q: Can I bring my dog?
A: Pets will not be allowed in Johnson Park during the concert, but Service Animals will be allowed.
Q: Will there be beer available for purchase?
A: There will be no beer available inside the gates for purchase. If you are wanting alcohol, we recommend purchasing a cooler pass.
Q: Can I Bring a cooler and what is not allowed in my cooler?
A: Yes! Just pay the $10 cooler fee, and you will be good for the day. If you are leaving the grounds to refill your cooler after entering, remember to bring your cooler that is marked with the appropriate tags. All we ask is there is no glass or food inside the coolers, we will have food vendors that will love to serve you dinner.
Q: What do I get with a VIP ticket?
A: For $100, Ticket Holders get 2 FREE drink tickets with access to full bar service in the VIP Rest Area, roped off front stage access, and a free ticket to the Brass Hall's musical performances on Friday night.